Boom Gate System Design and Installation Perth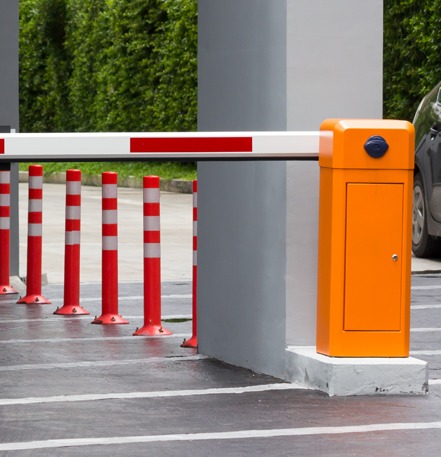 Automatic, manual and solar boom gates design and installation
Boom gates are a must-have for any property that needs a higher level of security when it comes to traffic control. We are talking about gates that have vertical poles with a boom that rises and drops in order to allow vehicle access.
They are effective and don't require a lot of space. You can use it to prevent unwanted parking at your property and prevent any minor accidents that happen in crowded places.
Benefits of Installing Boom Gate
If you are still wondering whether you should install boom gates at your property or not, let us tell you what main benefits are. This way, you will know for sure whether this type of gate is the perfect choice for you.
Traffic Control
Boom gates will make barriers and provide a convenient way of controlling the flow of traffic on the property. So, if you have problems with many unwanted visitors, boom gates are an excellent and cost-effective solution. You will be able to control the number of vehicles and prevent further entry when the parking is full.
Efficient Use of Space
Compared to others, boom gates require much less space. Barriers take up a small amount of horizontal and vertical space which makes them quite economical. And once you combine that with quick installation, you get one big benefit of a boom gate.
Cost-effective
Our boom gate system design and installation Perth is quite cost-effective. But we are not talking just about one time expenses. If you decide to install a boom gate, you don't need the assistance of a security guard. So, on longer terms, you will save a lot.
What Should You Consider When Choosing Boom Gate?
When choosing the right boom gate there is no one-size fit all. This is a complex process that you need to adapt to yourself. That is the reason we do both design and installation, to make the whole process much easier for our clients. It's up to you to make some decisions and it's up to us to do everything else and fulfil all your expectations.
First of all, you need to decide the type of boom gate you want to install. Access Technologies offers three different types, so you can choose between Automatic, Solar and Pneumatic boom gates. You should always decide according to your needs or simply call our team of professionals and we will give you the advice you need.
Lastly, you should decide whether you want an automatic or manual boom gate. There is a huge difference between those two and of course, we can design and install both of them.
What we offer?
Security — Protect your property in your absence and ensure its safety
Convenience — The biggest convenience of opening and closing your gate from the comfort of your own car
Peace of Mind — You can leave home with the peace of mind of knowing that no one will be able to come and park at your property
Affordable — Boom gates are no longer reserved for people who can afford all the luxury. They are innovative and affordable, so each citizen who wants to secure its private property can afford them
Choose Our Boom Gate System Design and Installation Perth and Contact us Today
If you still think you don't know enough to decide, call us today and we will discuss everything. Our team is at your disposal and we will gladly help you with everything. There is no need to spend tremendous amounts of money on when you can get the highest quality at the affordable price with our boom gate system design and installation Perth.