Boom Gates Repair and Maintenance Perth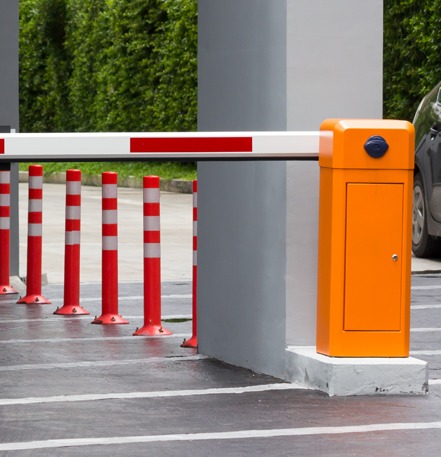 Automatic, manual and solar boom gates repairs
At Access Technologies we provide a range of solutions to keep your boom gates in top-notch condition. From installation to repairs and maintenance, we are professionals that will justify your trust. Our approach is customer-focused and we offer exceptional service to every client. So, if you need repair or maintenance of your boom gate, you can always contact us.
A boom gate is a practical and effective barrier. However, those gates need to be maintained regularly, otherwise, you won't be able to prevent a sudden breakdown. Our boom gates repair and maintenance Perth service is designed to prevent any costly damage. We know how inconvenient it can be when sudden failures happen and we wish to help you prevent them.
Access Technology Repairs
If you didn't do maintenance as often as you should and your boom gate stopped working, don't worry. Send us a message and our team will be on its way. Whatever damage happens, we have the resources and knowledge to solve the problem efficiently. Our experienced and professional team will take the best care of your boom gate, offering a repair that will exceed all your expectations.
Access Technology Maintenance
Regular maintenance not only ensures safety and compliance with the latest legislation, but it will also reduce the chances of any potential issues. Those issues could cost you much more money than yearly maintenance, so keep in mind that. Our preventative maintenance service includes inspection of all mechanical components, as well as testing of safety-related devices in line with current law.
If you were wondering how often you should do the maintenance, generally speaking, it all depends on the usage. If you have a low usage residential gate you should do the maintenance at least once or twice per year. Medium usage boom gates need maintenance minimum three times a year, while heavy usage gates need to be maintained more than four times per year.
Of course, if you notice that your gate is starting to perform unusually, this is a sign that you might need a repair and not just regular maintenance.
Benefits of Boom Gates Repair and Maintenance Perth
If you maintain your gate regularly you can avoid a lot of troubles. There are so many different reasons why maintenance is essential and we will go through some of them.
It will identify any problem before failure occurs
Less costly downtime with an efficient system
It meets current legislative standards
Safety parts are regularly checked, reducing your risk of accidents (this is especially important if you have boom gate at your work area)
It will prolong the operating life of your gate
What Checkups Access Technology Does?
Many years of experience resulted in a fast and reliable service. We elaborated the system that gave us the best results and implemented a list that we follow. First of all, we comply with all safety standards and gate manufacturers recommendations. Our maintenance service is designed to be fast yet effective. Therefore, we do some of the following things:
Checking alignments
Check gate for any physical issues
Full safety inspection
Lubricate all mechanical parts
Check gate automation settings
Inspect every cable
Inspecting the general overall condition of the gate
Of course, you should keep in mind that this is not even half of our list. We will do in-depth checkups once we arrive to help you avoid any big repairs.
If you have any concerns about your boom gate or you simply want to keep it in a good shape, do not hesitate to contact us. We provide quick boom gates repair and maintenance Perth to avoid any unnecessary downtime.