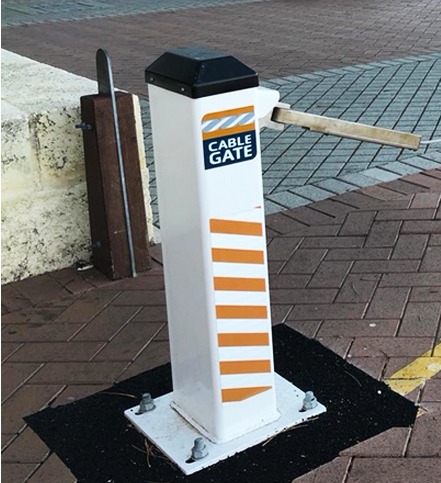 Quick repairs of your cable gates around Perth.
Access Technologies is fully dedicated to creating a reliable and high-quality product while constantly improving its assets and engineering. Since 2000, we have been developing, manufacturing, and installing our most recognised product – cable gate. Since then, it has served to secure numerous private zones making them safer and restricted when needed.
The mechanism of the cable gate is simple but sophisticated and we know exactly what gives it a move or a halt. We made our cable gate easy to use and service, and according to that, we made our Repair and Maintenance service always available, fast, and very efficient.
Thanks to our extensive experience in the area and the modular design, the Perth cable gate repairs are usually concluded the same day. We fix your cable gate at the spot or at our workshop. Either way, your premises will be secured again in no time.
Cable Gates Maintenance
When we install our device at your property, we issue a 12-months warranty for the product. Sometimes, due to lack of time or attention, people forget to appropriately maintain their cable gates. 
That is where we can help to prevent that from happening. We can become your regular maintenance service. When you supply us with the needed data (by filling out the form beneath), our technicians are appointed to come to your site for a check-up. Once we come to the site, we do an in-depth inspection providing all the suggestions for prolonging the operating life of the cable gate. 
Depending on the usage and the general state of the Gate, our team will estimate the maintenance requirements. Together, we decide on the time range between the visits. In general, if you have a Cable Gate that is heavily used, you want to have at least 6 check-ups per year. That is how you are sure that the Cable Gate is always operating in full capacity.
How does regular maintenance help?
Most importantly, it prevents failure by recognizing the problem extending the life of the gate. That way it saves you the money needed for the major repairs and parts renewal.
What does the maintenance process include?
Our technicians check the gate for any physical issues or damages making sure that the mechanism is not compromised. If needed, they lubricate all the mechanical parts, check gate automation settings, and give you a report on the general Cable Gate condition.
​Cable Gate Manufacturers
We have been fully committed to making the best cable gates in Perth for 20 years and it must bring grand results. 
In 2004, we were awarded the Engineers Australia Engineering Excellence Award which confirmed the importance of our work. Since then, we have made an installation of our product all over Australia and New Zealand.
Providing equally good service within the busy corporate premises and peaceful rural properties, our cable gate is a fast and reliable solution for securing any location, since it has quick automatic control.
Call Today for Perth Cable Gate Repairs
Since we made it extremely reliable and not demanding when it comes to usage and maintenance, our satisfied clients are numerous. Our technicians are able to solve the operation problem and arrange regular Perth cable gate repairs and maintenance. If you are not fully satisfied with the performances of your current gate, we at Cable Gate Perth offer a highly-professional instalment and maintenance that can save you a lot of time and nerves.
For customised solutions, feel free to contact us now and let us know about your access control and security requirements!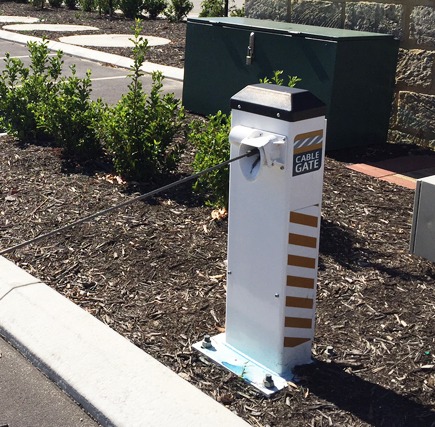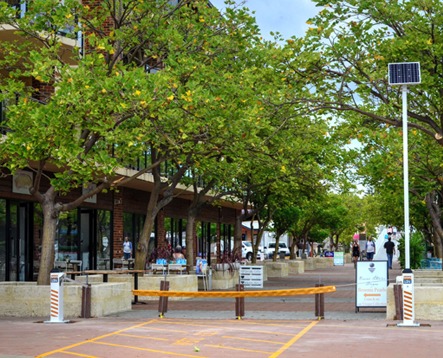 Cable Gate has been installed throughout Australia and New Zealand for nearly 20 years. It is a reliable and tested product that has been installed in many varied applications including schools, retail centres, hospitals, industrial properties, holiday parks, residential complexes, townhouse parking areas, retirement villages, sporting clubs, restricted access laneways, public car parks, loading zones, mine sites and rural properties. The solar powered option is a great and popular alternative when mains power is not readily available.
Download your Cable Gate brochure: