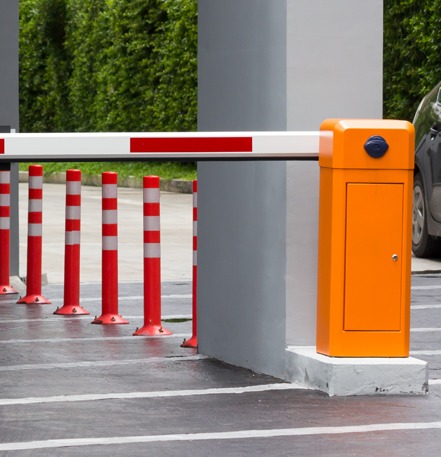 MAINS, SOLAR OR PNEUMATIC POWERED
Having a boom gate at the private or public premises became a choice of so many. For us, that doesn't come as a surprise since we know exactly how important they can be. If you are having doubts or you need some answers, we are more than willing to help you. Let's first reveal the beneficial impact of these security barriers.
Firstly, you are in the full control of who is coming and leaving the premises. Expect no intruders with the Car Park Boom Gate Perth. Since no unauthorised person can't go through, you will be sure that the site is secure and welcome for wanted only. What if someone wants to go in by force? All of our gates are vandal-proof making a forced-in entry almost impossible.
Secondly, they do not take up a lot of space. Maybe you think that it can't fit in but many times, we made that possible for our clients. Think of all those narrow parking-lots on the train station, airports or public ones – they all have a boom gate.
And in the end, we offer a super-economical solution. Since you control the gate from the vehicle, you don't need the assistance of a third party. Having a sophisticated award-winning mechanism, our Car Park Boom Gate Perth is fully automatised, fast and durable.
It is not easy to choose a perfect option, so we will gladly assist you by presenting the various choices of our product. Also, feel free to Make An Enquiry and we will share more information as soon as possible!
​
Learn What Type of Boom Gate Do You Need
There is no universal gate that can suit everyone. That is why we offer various solutions for a single client. Depending on the power sources, location and other site characteristics, we present Solar, Pneumatic and Mains powered one that can vary among them when it comes to length and purpose. Gates that depend on electric power (Mains Powered) are recommended for the majority of premises. But at some sites, installing a device that operates on electricity is not an option.
Solar Boom Gates are growing in popularity for being a great alternative for the premises that don't want to rely exclusively on electric power. Economic and reliable, they are a great choice for remote locations, construction or building sites, national parks, road works, etc. They are a great way to save a lot of money by using much appreciated solar energy that can permit up to 400 operations per day.
There are a lot of sites where flowing electricity is simply dangerous. Mainly, because the contact of power and matter can be often fatal. For those facilities and sites, the best option is Pneumatic Boom Gate. Easy to operate with a silent travel and stops made of the corrosion-free material, this gate is a recommendable option for chemical and biological institutes same as various storages of combustible materials.
No matter what option you select, each gate is designed to meet your needs. You can choose between 3, 5 and 7 meters length poles and adjust speed and left or right arm positioning. Our entire team is ready to help you during the selection process and once we make the entire design that will fit you perfectly, we begin our manufacture.
You Have Our Full Attention- Contact Car Park Boom Gate Perth Now
Once the product manufacturing is complete, our technicians transport and install the desired boom gate at your premises. When instaled, the car park gate is ready to give you a peaceful mind and clear, arranged car park that you always wanted.
Write to us via the online form or email ask-us@accesstechnologies.com.au. As soon as we make an estimation and offer, we will get back to you!
​