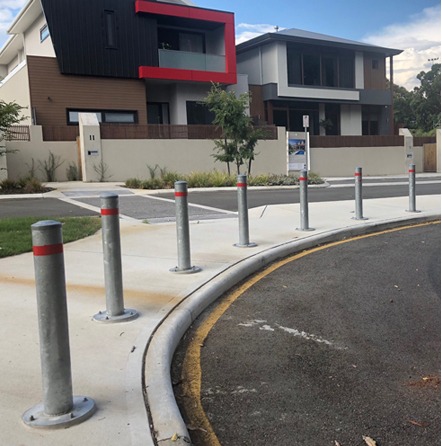 Bollards Supplied Through Out Perth and Western Australia
Types of Bollards
One of the best ways to protect your property, building or machines on your site form damage is to invest in permanent bollards. You have probably seen this type of protection in different public areas, and in case you are looking for this type of safety, we are the ones you need.
Permanent bollards we offer are made of high-quality materials and are installed directly into the ground. Since they have enough structural security, they can protect your property from vehicle accidents for many years. Permanent bollards from our offer are equally suitable for areas with low and high traffic volumes.
They are usually placed around building entrances or parking lots. You can choose between surface-mounted permanent bollards and in-ground ones. They can be produced in custom sizes and heights to fit your needs, so feel free to tell us all your specific requirements and we will give our best to fulfil each one of them.
Surface Mount Bollards
If you need fixed bollards for places where it is not possible to cut or dig the surface, it is best to use surface mount ones. They are popular choices for multi-level parking garages, or in areas where there is a risk of damaging buried pipes or cables.
Since their installation is simple and fast, surface mount bollards are used for projects with short deadlines. Our products are fully zinc-plated and have reflective bands for improved night visibility. We can provide a powder coat upon request, too.
No matter if you need them for the parking lot in front of your company, warehouse or basement garage of residential buildings, you can rest assured that surface mount bollards we offer are the best choice for both indoor and outdoor areas.
Fixed In-Ground Bollards
Since they are installed in the ground, this type of fixed bollards is used in situations where there is a requirement for higher strength. They can be installed whether in asphalt or any soft surface, but a concrete footing will be necessary.
Besides reflective bands, the permanent bollards Perth from our offer can include chainrings, and in case you need them, don't forget to no note that, because they are available upon request, the same as powder coating. Since they are bought separately, our staff will give you precise information about the price of the chainrings you need.
All bollards we offer are supplied with necessary fittings, so you can be sure that you will have all elements needed for the installation. In case you need our technicians to place the permanent in-ground bollards at your site, we will be there to help. Our dedicated team will schedule the time and date for the installation that fits your schedule. You can be sure that our staff will finish the entire job with minimum disruptions. Once the placement of our fixed in-ground bollards is finished you can be sure that your property and its visitors will be safe for many years to come.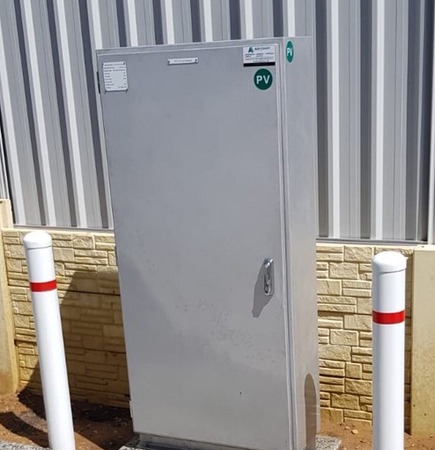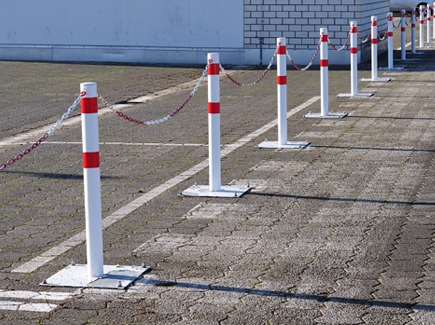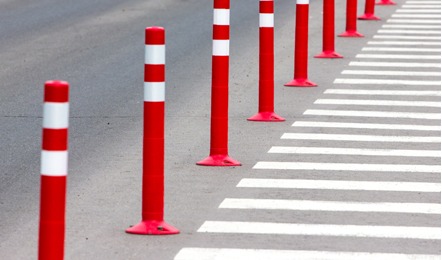 Contact Us Today and Choose the Best Permanent Bollards Perth
There is no need to accept average safety solutions when you can get top-notch permanent bollards Perth, made of durable materials at affordable rates. We are the top choice of many business owners, medical centres, schools and other areas where this type of products is needed to increase safety.
We will be happy to share all the details about our products with you and provide upfront pricing anytime you need it. Don't hesitate to send us an email or give us a call, because we are looking forward to hearing from you, and making you one many loyal customers we have.