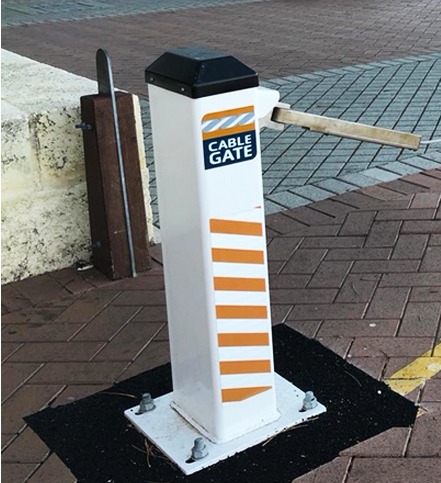 Prolong the life of your cable gate with regular service.
Our product has been keeping various properties safe for 20 years now. Cable Gate Perth is the result of hard work, constant progress and keeping up with the advanced technologies. Undemanding and dependable, Cable Gate Perth enables you and your employees to have a secure parking-lot reserved for you only. 
We made sure that multiple corporate and business companies enjoy private and stress-free parking. That is just one of the sites where we successfully installed our Cable Gate. Operated automatically from the vehicle with a single command, it is compatible with most standard Access Control Systems.
Since we made the system and perfected the mechanism, our skilled team of the technicians fully understand how they operate. We provide fast, effective and at-all-times available Perth cable gate service for your full convenience. Supply us with the necessary information using the form below and we will make sure to give you a call as soon as possible! Or you can call us directly to ­+61 8 6305 0511.
Cable Gate Manufacturers
We provide our clients with an innovative automatic security gate system that gives you an authorised access from your vehicle. It is fast and easy to manipulate, so it is fitting both for crowded car parks, as well as secluded, private areas or properties. Are you ready to forget about slow parking exits or entrances? Or are you sick of intruders using your private parking space? If the answer is yes, then you are in the right place.
Once you pass over the stainless-steel cable, you can be sure that the access is safely blocked until the next authorised person turns up. Proven to be completely vandal resistant, it represents one of the safest security barriers on the market. One of the most popular alternative variants of cable gate is the one with the solar-power option.
Whatever your preference is, our technicians will make sure to finish the instalment as quickly and successfully as possible. If you are not fully pleased with your present cable gate manufacturer, we can make sure to instal one of our award-winning models in the shortest time. We are pleased to inform you that we offer personalised solutions that meet your specific needs.
​Cable Gates Maintenance
Once we installed our cable gate at the site, we want to make sure that it provides protection. Since everything needs care, our gates are not an exception.
Regular and careful maintenance can significantly lengthen the life and efficiency of the product. It is not rare that people forget about this important inspection that needs to be made from time to time. That is why we allow our maintenance team to be fully available to you. 
If your cable gate is used lightly, most probably it will need a full inspection 2 or 3 times per year. If it is used regularly, it requires more frequent check-ups. Whatever the case, our team will gather all information when at the property and suggest the number of visits. That is how you are always sure that your cable gate is functioning flawlessly just like it did when it got installed.
How does it work?
We provide a full inspection of the drives and physical parts of the device.

We lubricate the motor or any other affected part.

We adjust the settings to match your preferences-Timer Clocks, Loop Detectors, RFIT…

We check the general condition of the Cable Gate before we handle the complete maintenance report.
Contact Us for Perth Cable Gate Service Now
Of course, we provide any kind of Perth cable gate service and repair that your specific access technologies would need. Do not hesitate to contact us via the form or the phone number for any assistance, question or make an enquiry without any obligation.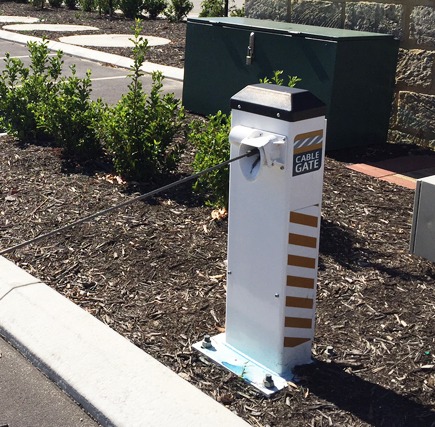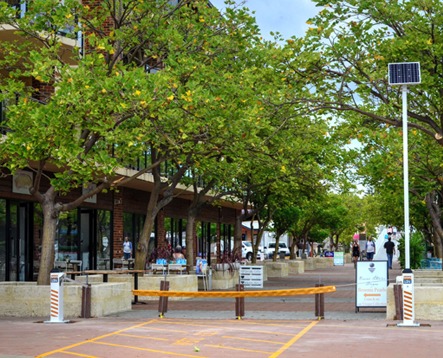 Cable Gate has been installed throughout Australia and New Zealand for nearly 20 years. It is a reliable and tested product that has been installed in many varied applications including schools, retail centres, hospitals, industrial properties, holiday parks, residential complexes, townhouse parking areas, retirement villages, sporting clubs, restricted access laneways, public car parks, loading zones, mine sites and rural properties. The solar powered option is a great and popular alternative when mains power is not readily available.
Download your Cable Gate brochure: