Remote Controls For Automatic Gates Perth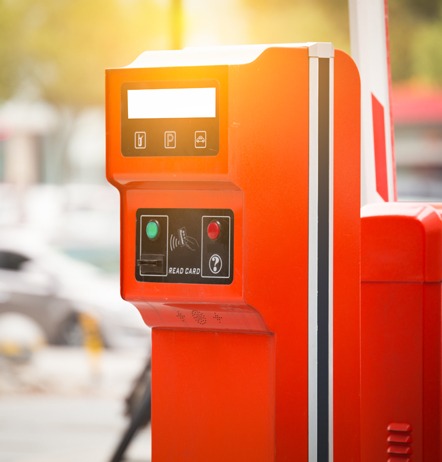 Download your Electronic Access Control brochure:
​Technology is an amazing thing. It allows us to save our energy and time and it simplifies daily actions. Thanks to it, our routine is much easier than it used to be before and we can do all those little things much faster.
For example, you can drive the car out of the garage and close the gate without even leaving your vehicle. Thanks to our remote controls for automatic gates Perth, all the things that we do a couple of times every day are now different and much more fun. Automatic gate remote controls are required to make your new or existing gate system operate as it should.
We provide a variety of remote controls for automatic gates Perth with the highest possible quality that is suitable for everyone. From simple commands to more complex ones, everything is included. Since we understand how confusing it can be to choose a compatible remote control for your gate, we provided customer service that is always at your disposal. Just contact us and our professional agents will help you.
We aim to make this remote control purchase as simple as possible, to save your time. Our team will know exactly which remote is the correct one for your system and you won't be spending a single second on decision making.
The Benefit of Remote Controls for Automatic Gates Perth
1. Cost
Many people still think that automatic gates are extra expensive. Well, in reality, that is not a case. Once you put the gate, the only expense you will have is regular maintenance and right remote control (if you lose the one you already have). But we have some excellent news, remote controls are cost-effective solutions and you can easily find the right one.
2. Low Maintenance
Each technology device comes with regular maintenance. Well, not remote controls. They are completely cost-effective and you won't have to worry about services at all.
3. Aesthetics
Our remote controls are designed in a modern way. They are simple yet attractive and some of them you can even use as a keychain. We always make sure to produce remote controls that are portable and easy to carry.
4. Ability to Customize
One of the best parts of owning a remote control for your automatic gate is the ability to customise it. Our remote controls are compatible with all kinds of gates available and you can easily find the right for yourself.
5. Convenience
One of the most important aspects of an automatic gate for your home is how effective it is at keeping unwanted visitors out. But all of that can be pretty irritating when you have multiple copies of keys floating around. That's why our remote controls are the best option when it comes to convenience. Also, the convenience of not having to manually get out of your car to open your gate is one of the main benefits. If you have ever had to manually open a gate in the rain, that you understand the trouble.
Call Us Today
Do you have any more questions? Don't hesitate and feel free to contact us. We would be delighted to help and provide you with professional advice. You can send us a message or call our support number, whatever you prefer the most.
Download your Electronic Access Control brochure: