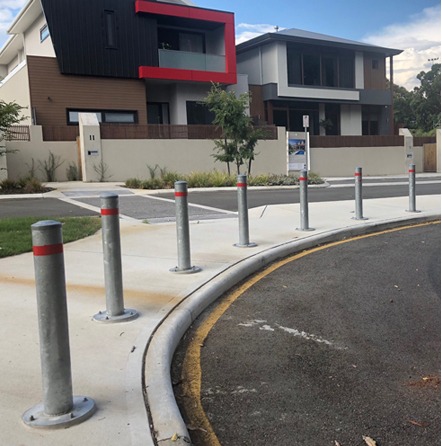 Bollards Supplied Through Out Perth and Western Australia
Types of Bollards
In case you need temporary protection for areas with increased vehicle or pedestrian traffic, we suggest you take a look at our high-quality removable bollards Perth. Whether there is a parking lot that is closed or already full, or there is an event that will gather many people, you can count on us to deliver high-quality and easy to install demountable barriers.
Although they can be removed from one place to another, and don't require professional installation like the fixed ones, the removable bollards from our offer are built to last. They will give your commercial area, parking, or any other space a modern look and increase the safety of everyone on the site. Our removable bollards provide a temporary restricted entry when needed, and can easily be removed when you don't need them anymore.
We use only the best materials that can withstand even extreme weather conditions. Besides that, they are non-corrosive and because of that, they require low maintenance. No matter if you need to restrict or guide the flow of vehicle or pedestrian traffic, you can be sure that we offer the best removable bollards in Perth.
In-Ground Removable Bollards Perth
This is an excellent choice when you need to allow access only to specific vehicles, but you need a higher level of resistance than the surface mounted ones offer. In-ground removable bollards are attached to buried canisters by using a padlock. Keep in mind that the padlock is not included.
Our removable barriers are fully zinc plated and can be powder coated if needed. There is no need to worry whether they are visible during the night because they include black and yellow stripes that make them highly noticeable.
Many residential and commercial clients from all over Perths choose us because we offer products of proven quality, fast delivery and customer support to help you choose the type of bollards that meets your needs and characteristics of your site.
Retractable Manual Bollard
Besides in-ground removable ones, this type of bollards is a popular choice when you have limited storage room for the removed pots. The retractable manual bollards come with an in a ground canister, and when you need to allow vehicle access, it retracts with that canister and flushes with the road surface.
After the vehicles pass, you can simply pull it up again to restrict traffic again. This system is easy to use and install, but don't forget that a padlock is not included. In case you are not sure which type of removable bollards from our offer will best fit your needs, we will explain your characteristics of each one, and help you make the right decision.
The removable bollards can be very helpful in areas with high pedestrian traffic and unsafe crosswalks, as well as in places with weak traffic signals. They are used in different properties like parks, medical facilities, commercial properties, near schools and others.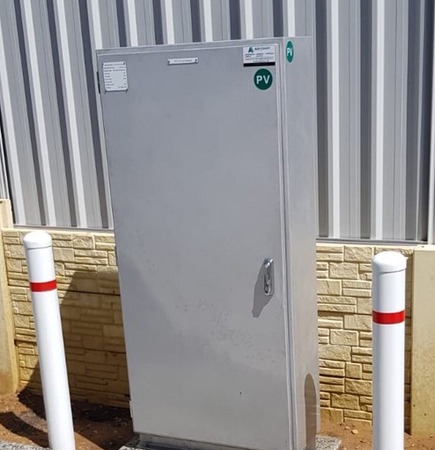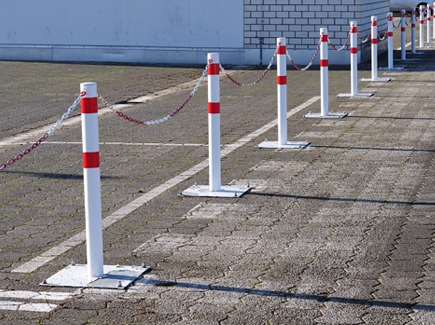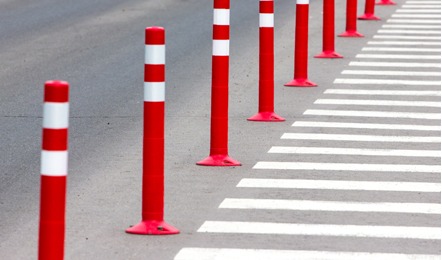 Contact Us Today and Get Removable Bollards Perth
If you want to be sure that you have invested money in products of high quality, we suggest you contact us today. We have a two-decade experience in providing different types of parking products for clients throughout Perth and the surrounding area.
Thanks to our boom gates, convex mirrors, above-mentioned bollards and others, many residential and business clients managed to create a safe environment for their employees and visitors, and prevent damage that vehicle traffic can cause to their properties.
You can get in touch with us by filling out the online form on our website, or by giving us a call at any time. No matter which option you choose, we will be there to help you by providing fast and detailed responses to all your questions.