Retractable Bollards Perth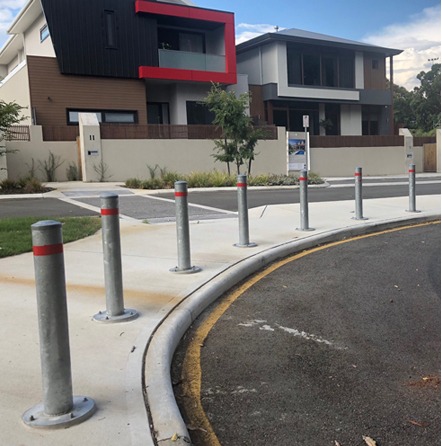 Retractable Bollards Available Through Out Perth and Western Australia
Types of Bollards
​Retractable bollards Perth are simple and trouble-free solutions for medium security applications such as traffic and parking control. No matter if it is a private or commercial property or some other space that needs protection from unwanted vehicles, these bollards will be stylish but strong statements on streetscapes.
Although retractable bollards are quite simple, they are mechanical assemblies and this means you will have to take the same care and attention as any other mechanical device.
Product Features:
Easy to use and easy to service
Convenient pad-lockable operation (Padlock not included)
Padlock above ground level for added convenience
Self-contained, retractable handle
All components are Zinc Plated for superior corrosion protection
Optional powder coat to customer selection
What You Need to Know Before Purchase?
Retractable bollards are susceptible to oxidation or rusting in high-saline environments, as well as areas where street deicing chemicals and compounds are frequently used. That's the reason we, at Access Technologies, use the highest-quality materials upon manufacture (114mm diameter post – 5mm thick) and top that with corrosion protection (Hot Dip Galvanising to all in-ground components and Electrolytic Zinc to all above-ground components).
Adequate drainage is crucial if you want retractable bollards to last. If they are not drained properly, it may cause damage and accelerate corrosion which will require more frequent maintenance. That is the reason we would always advise you to make an enquiry on our website and leave that work to professionals.
​Installation and Maintenance
Retractable bollards must be installed with significant care. Before the installation, it is extremely important to ensure adequate foundation support. If water builds in the receiver and freezing temperatures occur, a malfunction can happen. Of course, you can install them even in places with cold climates, but that's why you need professional service.
When it comes to maintenance, they do require a little bit of effort. Again, you can choose to do that by yourself or hire someone who will do the job for you.
Maintenance of retractable bollards is required at least once a year (preferably more than that) to prevent deterioration of bollard surfaces. The biggest problem that occurs is dust. Outdoor sites accumulate dust over time and the major mechanical features of these bollards are enclosed below ground which is a perfect place for dust to accumulate.
That is the reason these bollards need regular maintenance and cleaning. It is the only way to keep them in working condition. So, depending on the area you live, you will have to maintain them more often.
What are the things you can do to maintain bollards monthly? Well, keep the surface that is surrounding the receiver free from water. Use a broom regularly to remove sand and dust. If it's possible, avoid moving the broom over the cap of the bollard.
Always brush away in a direction opposite from the bollard. That sand you cleaned can fall through small gaps and cause issues.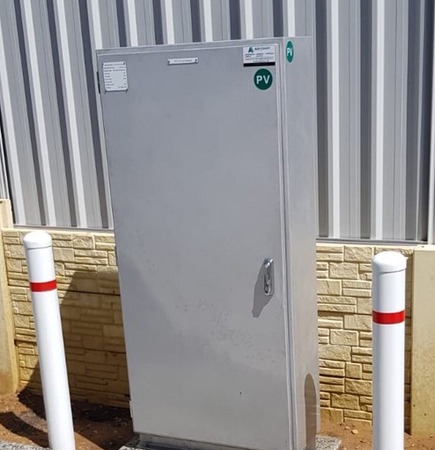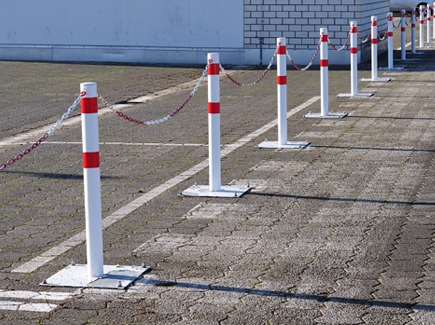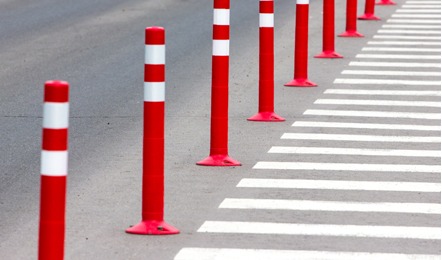 ​What are the Benefits of Retractable Bollards Perth?
There are many benefits of retractable bollards, but today we will list only the most important ones so you can have a better understanding of how practical they are:
They have fast raise operation
Our retractable bollards Perth are Australian designed and manufactured
High-security application
You can install them even in Government and National Lendmark areas
They come with all-electric operation
They are pedestrian-friendly
You will have multiple control options
Reduced installation and maintenance costs
If you are thinking about the installation of retractable bollards on your property, feel free to send us a message and our team of professionals will discuss with you every detail of installation.