Automatic Boom Gates Perth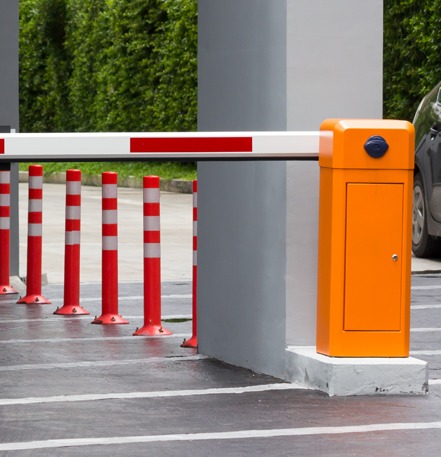 MAINS, SOLAR OR PNEUMATIC POWERED
Our company has a two-decade-long tradition in providing boom gates for clients in Perth and the surrounding area. Among our products you can find mains, solar or pneumatic powered ones, so you can choose the type that fits your needs perfectly.
Automatic boom gates Perth are a traditional choice for traffic barrier and security gate applications and offer a cost-effective solution to control vehicle access to car parks, airports, train stations, commercial properties and industrial sites.
Access Technologies can supply and install a wide range of automatic boom gates Perth to suit all requirements. From 3 to 7 metres long, we have automatic boom gates to suit every application. Because of that companies from different industries decided to use our products and provide a safe and functional environment for their employees, customers and visitors. 
We Offer Automatic Boom Gates With Improved Functionality
Our NICE automatic barriers have a 24 Vdc gear motor with the built-in control unit, adjustable speed and an anti-crush safety function. The arm can be assembled on either the right or the left to suit your application. With three sizes from 3, 5 and 7 metres they are aesthetic, easy to install, vandal-proof and will protect your property.
For added safety the boom arms can be fitted with:
rubber impact protection trim
adhesive reflective strips
indicator lights and
stop signs
You can count on us to deliver an automatic boom gate that matches your needs and requirements. You just have to share all the information with our dedicated staff and we guarantee that our prompt and punctual delivery and installation, as well as the quality of our automatic barriers, will exceed your expectations.
Solar Boom Gates
If you are looking for a solution that will allow you to move the site entrance anytime and you don't want to depend on electricity, we suggest you take a look at SOLIS, our innovative solar boom gate. To ensure reliable and smooth functioning of this type of automatic barriers, they are battery-backed and can conduct up to 400 operations per day.
This is an excellent choice for remote locations where ensuring the power needed for the gate is impossible or too expensive. Because of that our solar boom gates are widely used at building and construction sites, different types of events, and areas like parks.
Pneumatic Boom Gates
The usage of electric power for automatic barriers can sometimes be very risky, especially in places where there is a lot of flammable material because it can cause a fire or explosion. That is the main reason why our pneumatic boom gate is an excellent choice for hazardous sites where flammable gases, or inks, paints are stored.
Their main features are silent and smooth operation, soft stops and components that are completely corrosion resistant. In case you have trouble deciding which type of automatic barrier will fit you best, or you can't define the length of the boom arm you need, you can count on us to help you.
Choose The Best Automatic Boom Gates Perth and Contact Us Today
You can get more detailed information about our products by filling out our contact form or by giving us a call at any time. No matter which option you decide to use to get in touch with us, we guarantee a quick and detailed response.
There is no need to spend a fortune to restrict vehicle or pedestrian access at your site because we offer affordable, durable and easy to install boom gates that will satisfy even the most demanding clients. We are looking forward to providing a service you need and make you one of our satisfied customers.