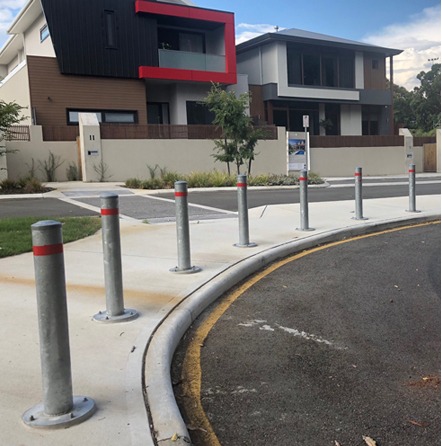 Bollards Supplied Through Out Perth and Western Australia
Types of Bollards
Our company offers a full range of bollards that can be easily installed at desired locations by our licensed technicians. We manufacture and supply our bollards throughout Perth and Western Australia. The bollards we produce come in different sizes and heights can be powder coated to suit your individual application.
Whether you have already decided which type will suit you best, or you need our help to make a final decision, feel free to contact us at any time. Our courteous and knowledgeable staff will carefully listen to your requirements and suggest the best option for your site.
Choose The Type of Bollard That Matches Your Needs
More and more companies decide to place bollards around their property to put the risk of traffic accidents to a minimum. Every site has different characteristics, and because of that we have introduced different options of bollards:
Surface Mount Bollards
Surface mount fixed bollards are used in applications where the floor cannot be penetrated by core drilling or cutting, and the bollard does not need to be removed after installation. They are available in a variety of sizes and heights to suit your application.
In-Ground Bollards
In-Ground fixed bollards are used in applications where there is a requirement for higher strength and impact resistance for the bollard installation. These are the strongest form of the bollard and can be used for protection against ram-raids and general asset protection. In addition, they are best suited to applications where there is no existing concrete slab or footing to attach a surface mount bollard to. Inground bollards can be either core drilled or concreted in position. Ideal to protect corners of buildings or gate posts from vehicle impact.
Removable Bollards
In-ground removable bollards are intended for installations where the bollard must be removable to permit access for authorised vehicles, but where a higher level of impact resistance is required than can be provided by a surface mount bollard. The removable portion of the bollard is secured to the in-ground canister via a padlock (padlock not included). When the bollard is removed a flap covers the in-ground hole.
Manual Retractable Bollard
Manual Retractable Bollards are intended for applications where the bollard must be removed to allow access to authorised vehicles, but where storage options for the removed post are limited. The bollard retracts within an in-ground canister, and mounts flush with the road surface when in the retracted state. This product is easy to use and easy to service with a convenient pad-lockable operation (Padlock not included).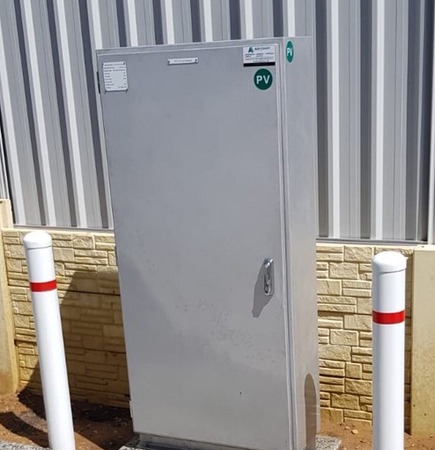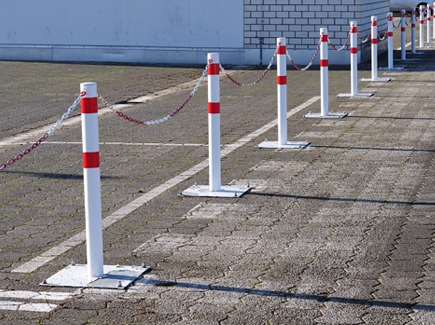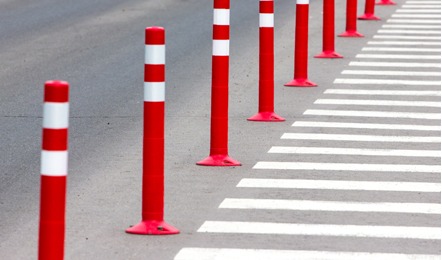 Benefits of Our Bollards Perth
In order to help our clients define boundaries, protect buildings and infrastructure and increase pedestrian and traffic safety at their sites, our bollards Perth are:
Reflective band for night-time visibility.

Fully Zinc Plated for superior corrosion protection.

Powdercoat to customer order.

Optional chain eyes available.
There are many benefits of installing our bollards Perth, from helping alert drivers to narrow roads, to the security of accidental and intentional damages that vehicles can cause to buildings. They are mostly used around banks, schools, military facilities, museums, government buildings as well as other properties located in areas with poor traffic signals or unsafe crosswalks.
Feel free to give us a call or send us an email so we can help you choose the bollards that will best suit your purposes. With our top-notch products, you will increase traffic and pedestrian safety hassle-free. We will take care of the entire installation process and make sure that the entire work will be finished shortly and with minimum fuss.