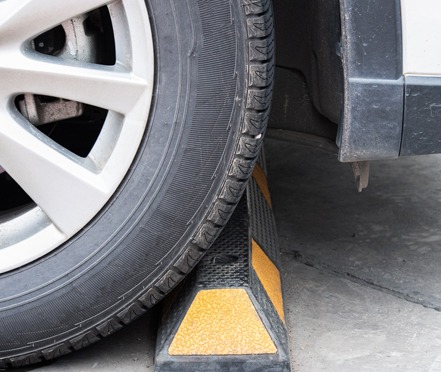 We supply and install high quality parking products including:
Wheel stops
Speed humps
Convex mirrors
Bike racks
We also stock a range of boom gates (manual, automatic, solar), as well as the Cable Gates for securing the entrance and exit to a car park or car space..
Convex Mirrors for Indoor and Outdoor Spaces
For maximum safety, access and eliminating bling spots at your parking facility install our convex mirrors. They come in different sizes and can be placed anywhere where you need to lower the risk of accidents and keep the flow of traffic moving.
The convex mirrors we offer are made of lightweight materials, and can also be installed in other locations including: schools, hospitals, hotels and shops.
Convex mirrors can also help keep warehouses safe by eliminating blind spots and helping workers to see approaching forklifts, colleagues or other vehicles. Whether you need a convex mirror for a parking lot or other facility, our range can help keep your building safe. .
Rubber and Concrete Wheel Stops
Wheel stops are an excellent way to increase safety in your car park. These are installed as barriers at the front of a parking space so that vehicles don't roll forward into other parked vehicles. They can also be used to prevent the front end of the car from encroaching too far into a footpath or paved garden bed. We offer two types of wheel stops:
The rubber wheel stops come with yellow high visibility panels, while the concrete stops can be painted to meet your requirements. No matter which wheel stop you choose, we guarantee speedy delivery and the durability of our product range.
Not sure which product is right for your needs? Then get in touch on +61 8 6305 0511, via email: ask-us@accesstechnologies.com.au or make an enquiry on the site.
Speed Humps For High and Low Volume Traffic Flows
Depending on the location and traffic volumes you can choose between our rubber or steel speed humps. The steel versionare fully zinc plated and have black and yellow striping for maximum visibility. The rubber version smooth and silent operation and comes in various patterns and black and yellow modules depending on your requests.
The steel version is suited to high traffic areas, while the rubber version is a popular choice for areas that receive less traffic..
For more information, request a quote through the online form on our website, or give us a call on:+61 8 6305 0511