Cable Gate – Vehicle Access Control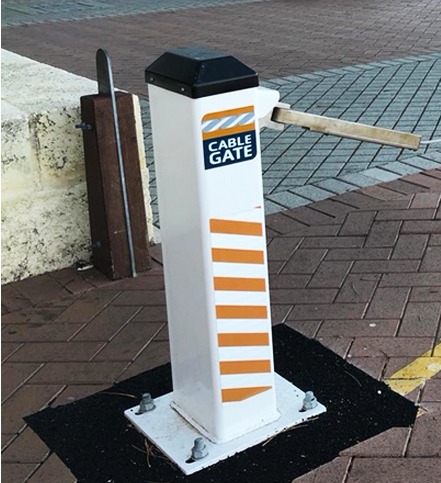 A complete breakthrough in security gate technology.
With the convenience of automatic control, Cable Gate provides authorised access from within the comfort and safety of your vehicle.
A thick stainless steel cable securely locked between two steel posts positioned either side of an entry ensures that Cable Gate provides an effective physical barrier against unauthorised vehicle access.
Once the gate is remotely activated, a motor housed inside the master post drives down a latch, releasing the cable to lie flat on the ground. After a vehicle has passed through, the cable is automatically drawn back up and locked again inside the post to re-secure the entry.
Features
Fast and Convenient Operation

the Cable Gate opens and closes quickly using a variety of access control systems

Reliable with Low Maintenance Requirements

the modular design of Cable Gate provides for easy and efficient repair and maintenance

Vandal Resistant

Due to the strength and security of the operating parts within the locked master post Cable Gate is virtually vandal resistant. In addition the gate is designed not to operate if the cable is under excessive load.

Interfaces easily with most Access Control Systems

Cable Gate relies on a simple 'open' command signal from any standard access control system. These include keyfobs, proximity cards, keypad, road loops and RFID.

Solar Option

Cable Gate can be solar powered for applications where mains power is not available.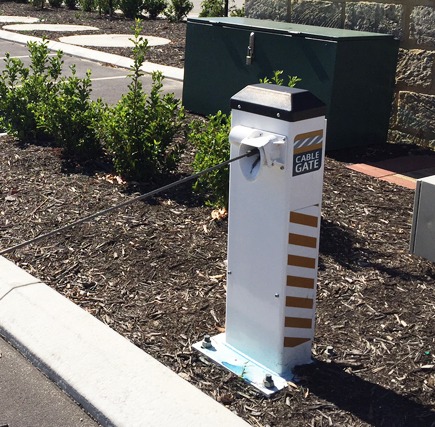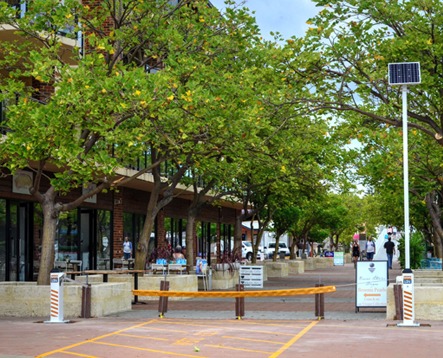 Cable Gate has been installed throughout Australia and New Zealand for nearly 20 years. It is a reliable and tested product that has been installed in many varied applications including schools, retail centres, hospitals, industrial properties, holiday parks, retirement villages, sporting clubs, restricted access laneways, public car parks, loading zones, mine sites and rural properties. The solar powered option is a great and popular alternative when mains power is not readily available.
Download your Cable Gate brochure: