Bicycle Parking (Bike Racks)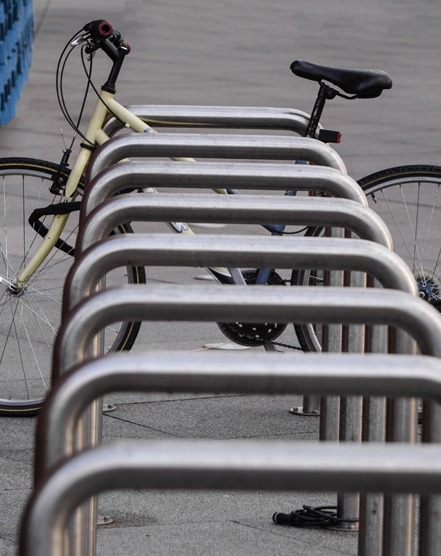 Download your Single Bike Rails brochure:
Single Bike Rails
Bike Parking Rails can be installed as a single unit, or in an array. Unlike Bike Racks, Bike Rails permit full flexibility on the layout of the bicycle parking solution, and can accommodate up to two bikes – one on each side of the rail.
These rails are available in a variety of finishes, including galvanised and stainless steel – and can be supplied in bolt-down or concrete in-situ configurations. Manufactured from heavy grade steel tube, these units are highly vandalism resistant and suitable for use in public open spaces. They are shipped as one piece with no assembly required.
Multiple Bike Racks
Designed for ease of use, and simplicity of installation – these attractive multiple bike racks offer parking security at a moderate cost. These bike racks are made from heavy duty pipe and are fully welded so they are robust and vandal resistant. They can be installed to allow either single sided or double-sided access for maximum space efficiency and come in 2 finishes either polished galvanised or grade 316 stainless steel