Pneumatic Boom Gate Perth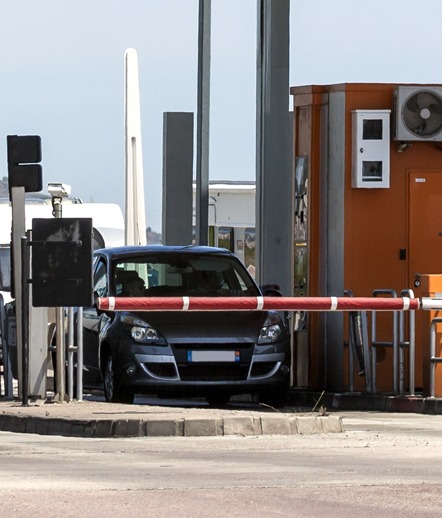 The ZoneGuard™ Pneumatic Boom Gate Perth is designed to provide an automatic gate solution in hazardous environments, where the use of an electric boom gate may be unsafe due to the risk of fire or explosion.
Facilities, where their usage is very effective, are:
Oil and gas installations – including drilling, downstream processing, and fuel distribution facilities.

Facilities storing LPG or other flammable gases.

Facilities storing oxygen or other oxidants.

Facilities storing flammable liquid-based paints, inks, and hydro-carbon solvents.

Food and pharmaceutical factories which use fine powders that may be subject to explosion risk.
For more than twenty years we have been working hard to find the best vehicle access solutions for our clients. We are proud because so many people recognized the quality of our products. Various companies across Perth and the surrounding area are using our pneumatic boom gates as well as other products we offer to make their environment more safe and functional, and restrict vehicle or pedestrian traffic where necessary.
Pneumatic Boom Gates Made of High-Quality Materials
Our staff has knowledge and expertise to design and construct top-notch boom gates that you will be able to use for many years without any disruptions. Some of the main features of this type of products are:
Ball-bearing shaft for silent operation.

Fully counterbalanced for smooth operation.

Soft stops at both ends of travel.

Class 2 reflective striping fitted to both the post and the boom arm.

All steel components zinc plated for superior corrosion resistance.
We believe that a key to success is to never compromise on the quality of products we are offering, and that is one of the reasons why people consider us as one of leading companies in this industry. Over the years we have improved our pneumatic boom gates to keep them up to date with the latest trends in security systems, and we will continue to follow the changes to always stay ahead of our competitors.
Professional Installation and Maintenance
In order to provide a full service we are not only selling first-class pneumatic boom gates, but we are also providing installation and maintenance conducted by our fully licensed and insured technicians. You can be sure that everything will be finished at a previously arranged time and with minimum disruptions, and that our installers will not disrupt you and your employees from performing routine activities at your site.
Since these products are designed to enhance safety at places with high traffic, we pay attention to every detail and check everything twice before we leave your place. You can be sure that you will get the best product and professional service for the reasonable price you are paying.
We Are At Your Service At All Times
If you want to speak with our courteous customer representatives, or you need us to visit your site and want to schedule an appointment, don't hesitate to contact us today. Below, you will find an online form which you can fill out and we will reply shortly. In case you want to give us a call, please dial +61 8 6305 0511 and we will gladly provide all the information you need.
Download your ZoneGuard™ Pneumatic Boom Gate brochure: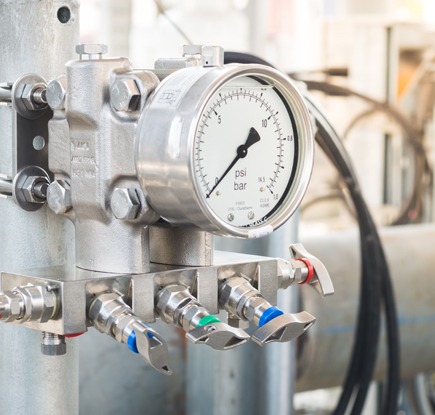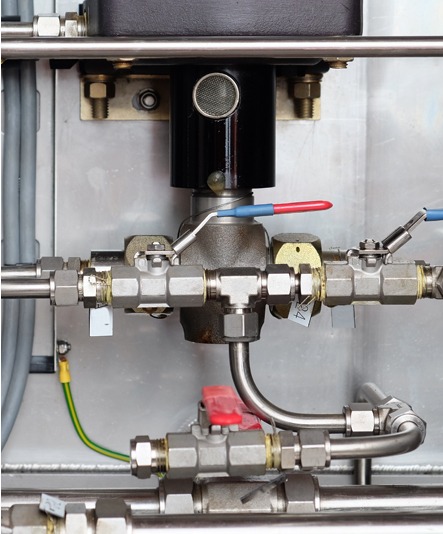 Specifications for the ZoneGuard™ Pneumatic Boom Gate Perth
Boom Arm Length:
Up to 5 metres as standard, variations may be available upon request.
Boom Arm Material:
80mm O.D. Grade 5005 High Strength Aluminium tube, 3mm thickness
wall section.
Spindle Bearing Boom Arm End Stops:
80mm Deep groove ball bearing
Mechanical hard stops internal to
Pneumatic Actuator
Shipping Weight:
Post and mechanism – 70Kg, Boom Arm and Counterweights – 40Kg.
Total shipping weight- 110Kg
Surface Treatments:
Powdercoat over 13-micron thick electrolytic Zinc Plating.
Rotating Assembly – 13 Micron electrolytic Zinc Plating.
Mounting Plate (Stationary) – 13-micron electrolytic Zinc Plating.
Boom Arm – Aluminium – Lacquer coated.
Base Plate:
440mm x 440mm – 10mm Mild Steel Plate