Perth Electronic Access Control Systems and Equipment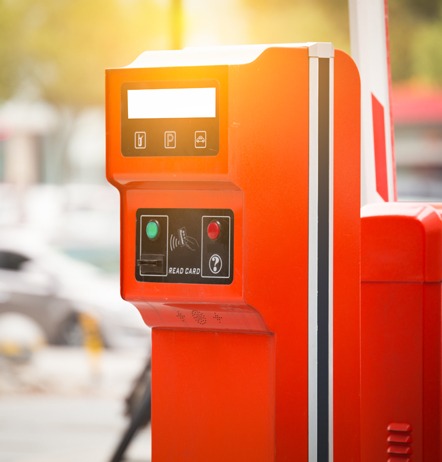 Download your Electronic Access Control brochure:
Access Technologies is a leading supplier of electronic access control equipment to the automatic gate and construction industries. No matter if you need a perfect vehicle access control solution for a remote site without a reliable source of power, or you want to make a parking lot in front of your company safer, we will be there to help.
We can supply, install, and service most types of electronic access control equipment including the following:
Remote controls for automatic gates and roller doors.

Keypads for gates and building entry.

Swipe card systems for building entry, gates, and automatic doors.

Wireless access control systems—where cables can not readily be installed.

Road loops—for free exit of vehicles.
This means that you or your visitors will not have to leave the comfort of your car just to open the gate or remove the barrier, our innovative systems will do anything you need.
We Work With Trustworthy Brands
In order to provide reliable and high-quality products, Access Technologies supplies and installs the following leading brands:
Neatrol—Remote controls and keypads.

Keri Systems—Proximity cards and tags

HID—Proximity cards.

ELID— Proximity cards and access control.

Nortech—Inductive loop detectors
The experienced technicians at Access Technologies will be able to advise you on the best access control solution for your situation. We put YOU in control of who enters and leaves your premises. Every site has different characteristics and because of that, we work closely with our clients to better understand their needs.
No matter which option you choose, we guarantee fast delivery and professional installation. You can count on us to provide the necessary training for you and your employees and explain to you how the electronic access system you've picked is working. We guarantee that the entire process of installation will be hassle-free and that you will start using your new feature even before the deadline.
Proven Quality for Over Two Decades
The only way to justify the trust that our customers give us is to keep the quality of our products and services on top. Because of that, we carefully selected every member of our staff. They are all educated, fully-licensed and insured individuals with one goal – to meet your expectations.
Thanks to our dedicated approach to every job, and carefully constructed products, we have managed to become one of the leading companies in Perth. Over the years we have extended our offer, so now we have different products from access control systems, boom gates, bollards as well as many other parking features that will make any place more functional and restrict the traffic the way you want it.
There is no need to compromise with ready-made solutions that do not fit your needs perfectly, because we offer an array of products from which you can choose the most suitable one. With our custom-oriented and scalable Perth electronic access control solutions, you will feel safer, and you can finally say goodbye to lost or stolen keys.
Advantages Of Our Perth Electronic Access Control Systems
Perth electronic access control solutions offer versatile functionality. While the older systems were pretty limited, the new ones give you different options for authorization, approval, tracking and identification. This means that new control access systems are more reliable and secure.
Don't miss a chance to use all the advantages of modern electronic access solutions we offer, and contact our customer representatives today. You can request a price quotation or set an appointment by using the online form you will find at the bottom of this page. In case you decide to give us a call at +61 8 6305 0511 our staff will give their best to provide all the information you need within minutes.
Download your Electronic Access Control brochure: