Perth Manual Boom Gate Installation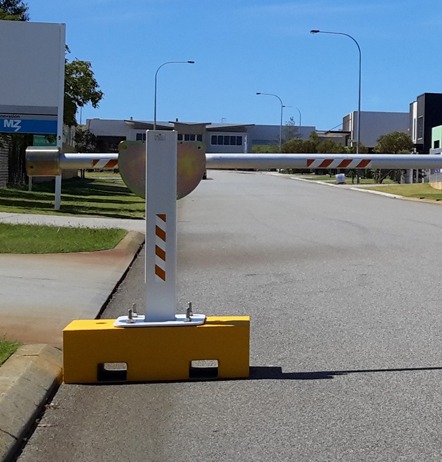 ​Being the first choice of various business owners for restricting both pedestrian and vehicle entry on the site, our manual boom gate is another product we are proud of. They are extremely easy to handle, light in weight and, most importantly, they do not require a source of electricity. 
Since they are very convenient and they do not take up a lot of space, installing them is very easy and fast. Especially with our highly qualified team that designs, creates and installs a product that will absolutely fit the client's personal requirements. 
We provide the ZoneGuard™ Perth Manual Boom Gate installation and you make all the decisions, because we want the whole process to be stress-free for our clients.
Why Choose Our Manual Boom Gate?
When you decide that a manual boom gate is the best option for your particular demands, we are ready to give you our full attention. Once you provide us with the necessary data relating to the property, security needs, vehicle flow and everything else that our team considers valuable, we start designing and manufacturing operations.
Durable and dependable, our budget-friendly fixed or portable ZoneGuard™ boom gates are made out of top-quality materials. Hard sections are improved with heavier steel for greater robustness but we would like to stress out that the weight of these gates is still considerably light. Equipped with soft stops and spring-loaded positive locking mechanisms at both ends, they are very easy to use and manipulate. 
​Effective and Reliable Security System For Everyone
Depending on your preferences, we design and make a perfect ZoneGuard™ Boom Gate for you. Wherever you need to limit or restrict vehicle access, we provide simple and practical solutions. Since we collaborated with so many clients, our technicians are highly-adaptable by effectively completing the delivery and the instalment process in different facilities. 
Originally, the ZoneGuard™ Boom Gate was designed to serve construction sites and industrial companies by stopping unauthorised persons or vehicles. It showed to be a great solution for that particular location but also it expanded the customer-range as being budget-friendly yet very effective.
Our technicians are accustomed to reaching and making instalments on inaccessible and hostile terrains, and they always deliver professional and skilful service. Also, you get to ask them for any clarifications and demonstrations while on the site.
Completely Personalised ZoneGuard™ Boom Gates
We are fully prepared to hear the client's personal desires in order to deliver the product that meets your requirements. From the colour of the powder coat to the length preference and mounting option – you can make your own choices. If you prefer to leave everything to our professional team, we are also comfortable with making those decisions like we did for some of our previous clients. Whatever your choice may be, we are ready to deliver and we are willing to go an extra mile for our customers.
Download your ZoneGuard™ brochure: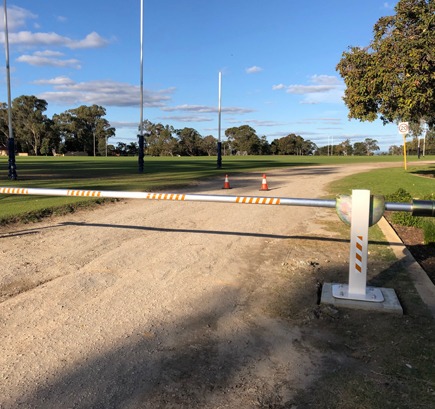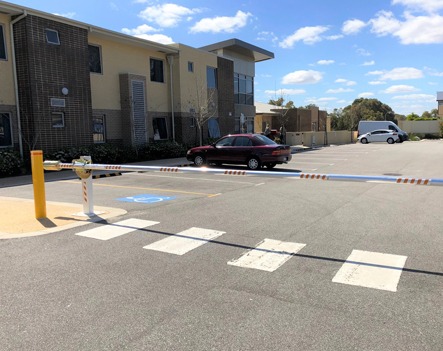 Contact Us Today for Perth Manual Boom Gate Installation
Our ZoneGuard™ boom gate is considered to be a major security system in the industry. One of the greatest advantages is certainly the affordable price that can fit any budget which makes it one of our best-selling products.
Contact us today and send enquiry about our Perth manual boom gate installation by filling out the short online form. Once you share the necessary details with us, our team will contact you as soon as our price and material estimates are done. You can also give us a call right now at +61 8 6305 0511 or write to ask-us@accesstechnologies.com.au. Do not hesitate to contact us for any questions or suggestions – we are at your service!