Perth Cable Gate Installation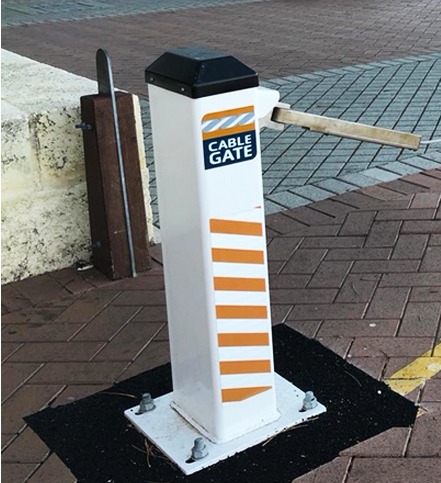 Install cable gate at your property for maximum access control.
Knowing to be one of the most trustworthy and simple safety-barriers in the field, our cable gates are one of our best selling products, because they are easy to use and maintain due to their modular system. 
It was a major innovation in the security gate technology when we started developing it two decades ago and even now, it is one of the greatest inventions in the industry. We promised and delivered safety and authorised visitor only areas to plenty of clients all over the country. From hospitals and schools to remote industrial areas and private properties that demand a reliable security system – we are everywhere.
Our valuable and skilled team is also able to create personalised solutions that will match your security and access control needs. We always make sure to answer our client's demands.
Cable Gate Maintenance
Once you schedule our Perth cable gate installation at the property, you are all set for trying out the new parking-lot experience. However, from time to time, it is advised to have your cable gate carefully and professionally checked.
We are fully prepared to provide that kind of maintenance whenever needed. Important as it is, regular service can help your cable gate work faster and last longer, saving you time and money.
We have been manufacturing and inspecting boom gates for twenty years and our qualified technicians, engineers and mechanics made sure to create a super-reliable and low-maintenance mechanism. That is why even if your gate is notably and heavily used, expected maintenance visits should happen no more than a few times per year. Depending on the handling and possibly physical damages, that number could vary.
When our cable gate technicians arrive for their scheduled appointment, they will present you with an estimated number of visits per year. Then, we arrange the schedule together so you do not need to think about your regular maintenance.
Our cable gate service includes complete inspection of the drives and physical CG parts, lubricating, settings modifications, cable check, as well as general condition review and report. For any additional help, feel free to ask our technicians.
​Cable Gate Repair
Of course, if you notice that the gate is functioning with certain difficulties or obstacles, contact us immediately and we will make sure to come to the property as soon as possible.
Usually, the expected repair time is within 24 hours and very often, less. With the huge experience and knowledge of the operating system and its technology, every case that needed a reparation was successfully closed. We can fix your cable gate in our workshop or at the site. It all depends on the particular problem.
A 12 months warranty that we provide shows that we are clearly confident about the product. However, sometimes, unexpected damages can happen and you can feel unsafe without the usual high-functioning security system. That is why we are available to you whenever you need us. Since we all work as a team, if our technicians are facing major difficulty when it comes to the repairing process, our engineers and designer team are always working side by side with them.
Contact Us for Perth Cable Gate Installation 
Once you made the decision, feel free to make an enquiry about our Perth cable gate installation by filling the short form on our website. We promise to call you as soon as possible with cost estimates. If you need more information, give us a direct call on +61 8 6305 0511 or send us an e-mail at ask-us@accesstechnologies.com.au anytime and our friendly staff will do their best to help you.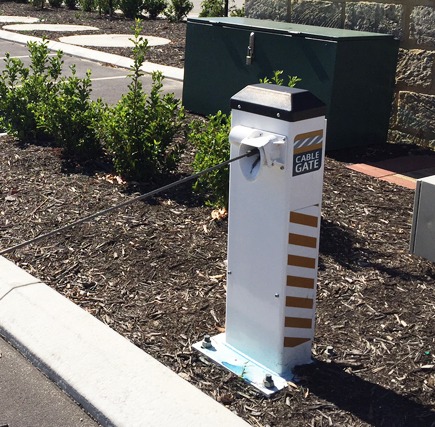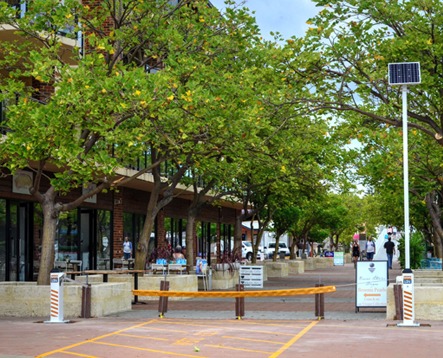 Cable Gate has been installed throughout Australia and New Zealand for nearly 20 years. It is a reliable and tested product that has been installed in many varied applications including schools, retail centres, hospitals, industrial properties, holiday parks, residential complexes, townhouse parking areas, retirement villages, sporting clubs, restricted access laneways, public car parks, loading zones, mine sites and rural properties. The solar powered option is a great and popular alternative when mains power is not readily available.
Download your Cable Gate brochure: